The Staff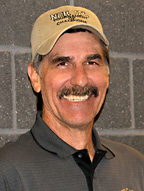 ROD HEDLUND
TOC Tournament Director
Rod Hedlund attended high school in Castro Valley, CA where he was a member of two section champion wrestling teams. After attending Chabot College in Hayward, he transferred to and then graduated from Chico State College where he competed at 167 lbs and 177 lbs for the Wildcats from 1968-70 and wrestled in the NCAA Div II nationals in 1969. Rod began his coaching career at Orland HS where he coached for one year in 1971. He was an assistant coach at Paradise HS while finishing his teaching credential in Physical Education/Speech in 1972 before moving on to Georgetown School in the Fall of 1972 to teach 8th grade.
As a first year teacher and wrestling coach at Georgetown School, he took over the directorship of the TOC in 1973 which was the 5th year of the Northern California Tournament of Champions. He has been the TOC director ever since that time.
After coaching age group wrestling for Georgetown School and the Sacramento Area Wrestling Association All Stars, he continued his high school coaching career when Golden Sierra HS was opened ( Feb.1979) in Garden Valley serving the then 260 high school students of the Georgetown Divide. Until that time his wrestlers from Georgetown School attended Ponderosa HS (Shingle Springs) and Placer HS (Auburn). Coaching football, wrestling and also serving a 7 year stint as Athletic Director, Hedlund remained the head wrestling coach at Golden Sierra for 24 years where his teams were league champions 11 times (including his last 9 years consecutively) and Division III Sac Joaquin Section Dual Meet Champions in 1998 and runners up in 2002. He was named Sacramento Metro Area Wrestling Coach of the Year in 1998 and Golden Empire League Coach of the Year on 7 other occasions. Hedlund retired from active coaching in 2002 and retired from teaching (June 2007) but still helps in the administrative end of the Golden Sierra, Georgetown and Northside wrestling programs. He also serves as Co- Director of the Sac Joaquin Section High School Master's tournament..The Golden Sierra HS gym was renamed Rod Hedlund Gym in 2002 and he was selected to the California Wrestling Hall of Fame in 2010.
---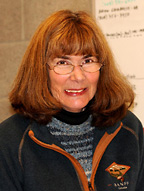 SUZANNE HEDLUND
Head Table
The "real" tournament director, Suzanne has directed the head table at over 80 wrestling tournaments including the past 42 TOC tournaments. Suzanne was a PE teacher at Georgetown School before moving over to Camerado Springs Middle School in Cameron Park. She is a former volleyball, track and basketball coach and her volleyball and basketball teams won numerous county championships in both schools over the years. Suzanne was also recognized by the California Wrestling Hall of Fame and was inducted as a Lifetime Service Award member in May, 2010. Rod and Suzanne celebrated their 43th wedding anniversary in August 2014.
A true wrestling family, the Hedlunds have two boys, Drew and Blake, who both placed numerous times in the TOC and went on to have outstanding high school wrestling careers. Drew also wrestled at Cuesta College (placing 5th in State 1996), was an assistant coach at Cuesta for 2 years while attending Cal Poly San Luis Obispo. He has also served as a TOC referee many times over the years. He now lives in San Diego and works as a CPA. (see Blake below)
---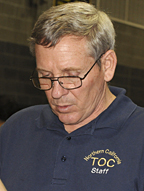 ROGER CLOUGH
Assistant Director
Serving as Rod Hedlund's behind the scenes-right-hand-man for many years is Roger Clough. A native of the Georgetown area, he wrestled at and graduated from Ponderosa HS and attended Sac City College where he wrestled for the legendary Bill Hickey. Roger organizes the scorekeeping help, tournament set up, staging, and weigh ins at Elk Grove. An invaluable member of the TOC staff for over 25 years, Roger has also coached junior high school wrestling at Northside and Georgetown Schools as well as assisting at Golden Sierra HS. Roger's two sons, Josh and Patrick were outstanding wrestlers at Golden Sierra. Patrick continued his wrestling career at Sierra College from 1998-2000 and Josh was the Georgetown School wrestling coach from 2003-2009 and assists in set up, weigh ins and staging at the TOC.
---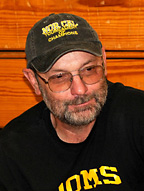 STEVE COLE
Assistant Director
Since moving the tournament to Del Oro HS, Steve is the reason the tournament facility is set up and well organized. A veteran at running all sorts of tournaments, including the Sac-Joaquin Section Masters tournament, Steve is in charge of facility set up, including mat moving, head table set up and personnel for gate, security, snack bar and score tables. Steve graduated from Roseville HS and wrestled at both Sierra College and Chico State College. He has been an assistant coach at both Del Oro and Sierra College, coaches kids freestyle club wrestling and is highly active in the Sacramento Area Wrestling Association. He has been in charge of many freestyle tournaments at the local and state level, high school section tournaments and has run all the tournaments at Del Oro HS for the past 20 plus years. Steve was recognized for his lifelong commitment to wrestling in April 2009 when he was inducted into the California Wrestling Hall of Fame as a Lifetime Service Award winner. His expertise in organizing the facility, staging area and remote head table in the other gym is invaluable to the TOC. He owns Cole Construction and Cole Christmas Tree Farm and lives in Newcastle. Steve and wife, Vivian, have 2 grown children and 2 grand daughters.
---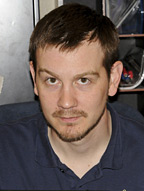 BLAKE HEDLUND
Head Table / Photos
Blake is a computer software training manager in the Bay Area and lives in Lafayette, CA. with wife, Janine, and their 2 children, Nova and Lily. Blake has assisted at the TOC for the past 10 years at the head table and uploading tournament results as well as the podium and action shots of the TOC.
---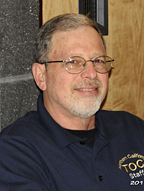 JERRY LOSCALZO
For the past 25 years, Jerry has been the primary PA announcer and in addition also helps with staging the wrestlers. Jerry has been part of the TOC organization in a variety of positions including breakfast cooking in the early morning and registration of wrestlers the evening before the tourney. His three sons; Vince, Jason and Tony all wrestled for GSHS. Tony was a league MVP, wrestled at Embry Riddle College and now serves the USA as an FBI agent in hostage recovery! His oldest son,Vince, is a teacher and former wrestling coach at Herbert Green MS and currently teaches and coaches high school football in Arizona. After a football career at Sierra College and Humboldt State University, middle son, Jason, is currently the head strength and conditioning coach for the football team at Washington State University.
---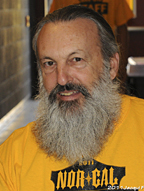 JOHN PIPARO
John has become a permanent fixture in the staging area while working the TOC for many years. He's the guy with the big beard and long ponytail! He is friendly to the wrestlers, extremely efficient and works tirelessly all day while staging over 600 matches!! John works as a school bus mechanic and coaches the defense for the Golden Sierra varsity football team. John's sons, Joseph and Jason were very successful wrestlers at Golden Sierra. Daughter, Donna, helped at the TOC in many capacities over the years.
---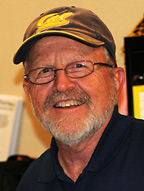 JOHN DANIELS
Friends of wrestling and fellow educators, John and Joanne are the parents of two girls who never wrestled! John served as assistant coach at Golden Sierra and also coached at Georgetown School where he was a science teacher for 15 years before moving over to teach science at Golden Sierra for another 15 years. John has worked weigh ins, staging, computer help, organized table help and the end of tournament photography for over 25 years.
---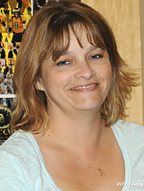 MICHELE ROMAN
Michele and Steve Roman have been an integral part of the TOC for years. The lived in Sacramento for many years and now have relocated to the San Diego area. No matter, every year they travel north to help at the TOC. Michele works at the head table and then with the awards presentation while Steve continues to officiate matches. He has been selected from both the Sac Joaquin and the San Diego sections for the California High School State tournament. Their daughter, Samantha, has worked many TOCs herself.
---
DAVID PUBLICOVER
Now in charge of the alternative education programs for the El Dorado County Office of Education, Dave was a 1975 TOC champion and TOC Outstanding Wrestler Award winner at 122 lbs while wrestling for Rogers Junior High in San Jose. A section champion at Blackford HS (San Jose), Dave attended Fresno State and then coached at Montgomery HS in Santa Rosa before moving over to Georgetown School to teach 8th grade English and coach the Georgetown wrestling team for several years. While assisting in set up, weigh ins and coaching over the years Dave has also worked at the head table at the TOC in a variety of positions including computer operations.
---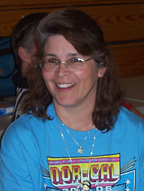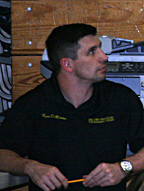 REX, JACKIE and RYAN DE MARTINI
Rex , Jackie are Del Oro wrestling parents who have been running the head table at wrestling tournaments for many years. Ryan was an outstanding wrestler at DO and now helps with computer skills at the TOC. An expert at organization, Rex runs the computer with Ryan, Jackie does the paper trail and teaming with the Del Oro staff they run the 5 mats in the small gym flawlessly at the TOC. We are fortunate to have their expertise at the TOC every year. These guys, along with Scott Roberts another longtime TOC parent volunteer, have also run the head table at the Sac Joaquin Section Masters meet the past 7 years.
---
DAVE SANCHEZ, CLINT MADDEN, MIKE MABEN
Coaching at Del Oro HS for the past several years these guys continue to be one of the top programs in the Sacramento area and the Sac Joaquin Section producing state qualifiers and place winners every year. Take a look at the wall of fame in the wrestling room (small gym area) to see the history of DO wrestling. Dave's a wholesale flower representative for Color Spot, Clint is a Folsom Fireman and Mike teaches and coaches full time at Del Oro. Clint and Dave both wrestled at Sierra College and Mike is a former UC Davis wrestler. Mike and his student crew move mats, do set up and clean up for both gyms and run the small gym score tables for TOC.
---
OTHER IMPORTANT TOC STAFF: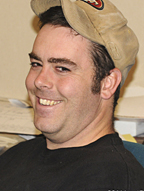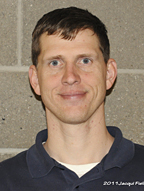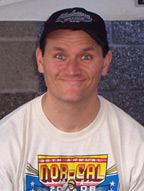 Matt Cohen (head table computer), Benjamin West( The TShirt Guy), not pictured Lora Warden (tourney record keeping), Fallon Kirby ( bracket updates)